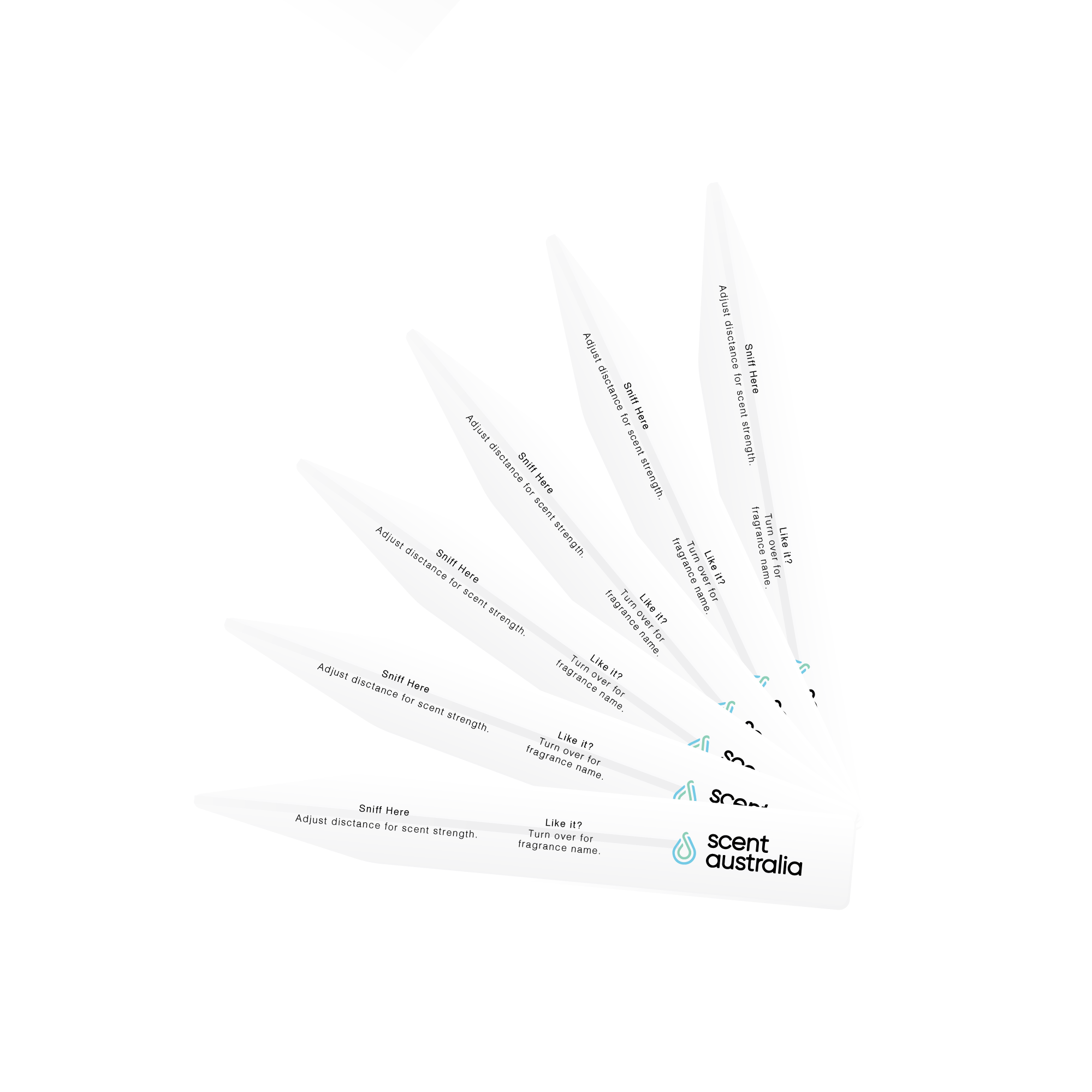 ---
The Product:
Samples of our best Oceanic scents: Blue Ice, Waterfall, Waterplants, Light Turquoise and Bergamot & Oakmoss.
Usage: 
Full of vitality, oceanic notes evoke a coastal walk, a big blue sky and the freshness of sea spray. They fit naturally into modern, sleek interior design and architecture and add lift to interiors of fresh whites, azure blues, sunshine yellows, and ripe greens. Invigorate any space with fresh, inviting, and invigorating oceanic aromas.
Background: 
The oceanic scent trend is quite recent. Unlike floral fragrance which has been used since earliest days, the main ingredient that produces oceanic scent was only discovered in the 1950's, and it didn't become popular in fragrance until the 1990's. More recently, aquatic fragrance has become a staple in room scenting and particularly suits a youthful, clean, minimalistic style.
Additional Paragraph:
Contemporary and edgy, evoke an intoxicating ocean breeze, bracing salty sea spray or fond memories of sipping a cocktail in a deckchair, or pure mountain air. When we yearn for clean, refreshing scents, the oceanic fragrance family is as fresh as it gets.

At once subtle and rich, this infusion celebrates Italian bergamot, cardamom, and mandarin oil, with refreshing, icy top notes of watery cucumber, lavender, spearmint oil, sheer jasmine, and music.
Waterfall 

(International)
This unique fragrance is brimming with our fresh and unique waterfall accord supported by cyclamen flowers, hints of lemon rinds, stream mint and sheer jasmine.
Waterplants 

(International)
Top notes of Aloe Vera and Ozone carry this scented profile to hints of Jasmine, Bamboo and Greenery. White Musk offers an element of balance to finish the fragrance.
Light Turquoise 

(International)
Light turquoise is a casual and breezy, sparkling fruity-floral scent that evokes the spirit of the Sicilian summer. Mouth-watering and fresh notes of lime and cedar are bringing an image of the South woods on the seashore.
Bergamot & Oakmoss (Local)
Top notes of Pineapple, Bergamot, Black Currant, and Apple hero this fruity fragrance infusion. Mid notes of birch, patchouli, Moroccan Jasmine and Rose sweeten and intensify, met with a rich base of musk, oak moss, ambergris and vanilla.