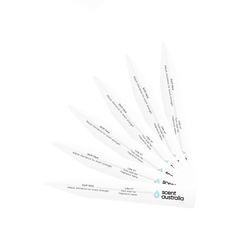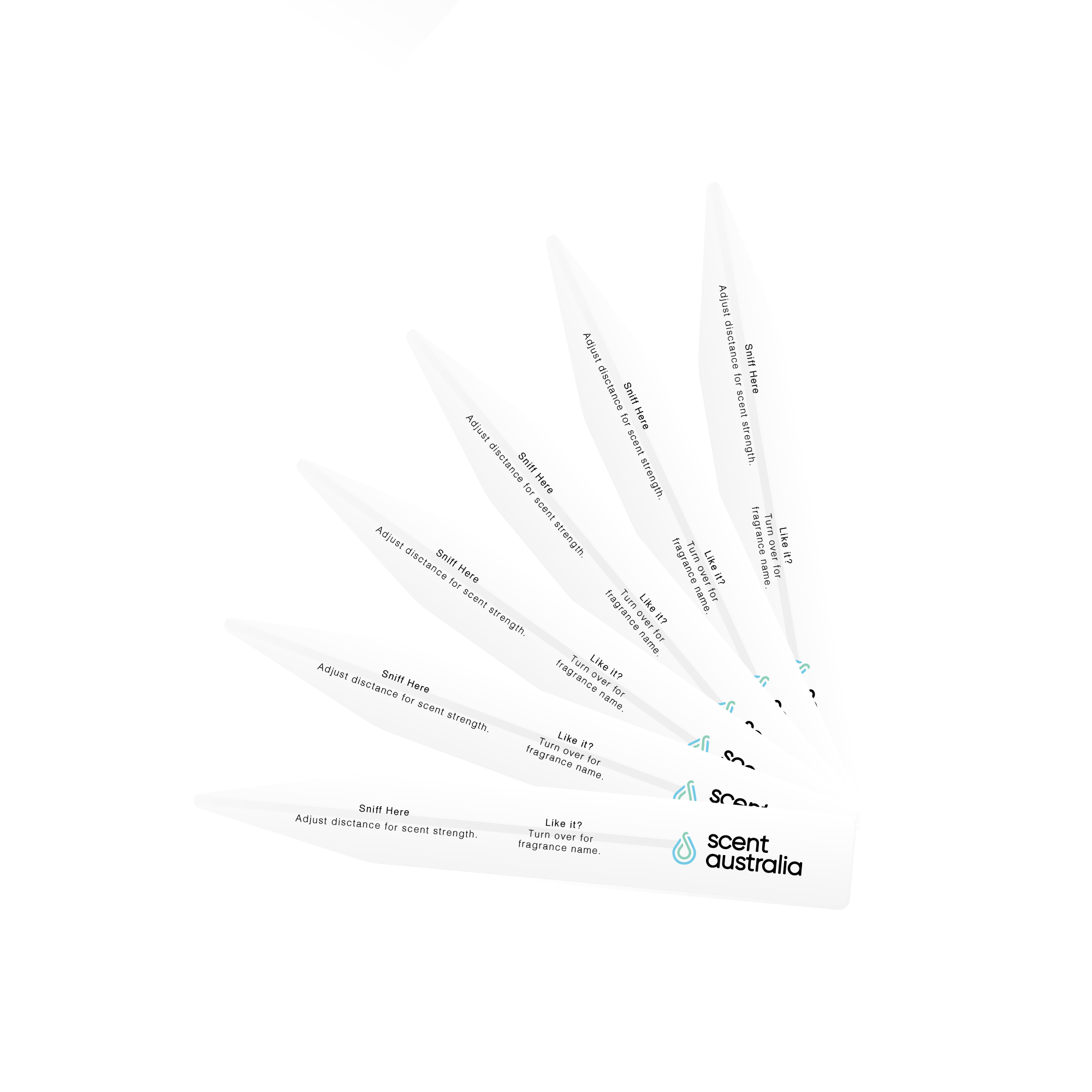 ---
The Product:
Samples of our best tea scents: The Vert, The Rouge, White Tea & Ginger Flowers, White T, and Green Tea.

Usage: 
Create a stylish and rich ambiance with the scent of tea. Evoke the exquisitely uncomplicated pleasure that accompanies the first sip of tea and enjoy living in the moment. Refreshing, sweet-scented and invigorating, green tea notes create style and richness in a light airy setting. Uplifting and ethereal, white tea scent brings a soothing atmosphere to any space. Impossible to miss, smoky, bergamot-rich black tea, adds a touch of luxury and comfort.

Background: 
The tea ritual has long celebrated scent as much as taste and sits at the core of our ability to see greatness in small things. It is now a popular note in modern, stylish fragrances. The scent of tea adds an airy feel to aromas, black tea brings a soothing quality and warmth.
Additional Paragraph:
Sipping tea from antique china cups, we gazed at the green sea before us. Twittering birds returned home and fluffy golden monkeys took shelter in tall trees as the last rays of sun glinted across the tea plantation before dipping below the horizon. Tea pickers climbed the hill with baskets on their backs and a whimsical tune on their lips. It was magical, joyful and melancholic all at the same time—just like the scent of tea which will forever stay with me.
Centred on a deep heart of green tea, top notes feature ginger, rhubarb, anise and lemon, with middle notes of jasmine, tea and cardamom and base notes of labdanum, patchouli and incense.
The Rouge 

(International)
A very luxurious fragrance with refreshing bergamot and bitter orange combined with cardamom, mate, sheer jasmine and hints of cinnamon, brilliantly finished with comforting sandalwood and white musk notes.
White Tea & Ginger Flowers 

(International)
Fresh cut Ginger with Bergamot and Mandarin. The sensual White Tea body is lifted by a crisp Watery Effect given by the Iced Cucumber. White Pepper and Musks add warmth to the background. This is the scent of fresh luxury and opulence.
A sophisticated white tea accord with refreshing bergamot have been masterfully united with the richness and warmth of jasmine and lavender.
Reminiscent of an early morning Green Tea. Top notes of Lemon, Bergamot, Cardamon and Thyme are carried by Nutmeg, Jasmine, Musk and Gaiac Wood.