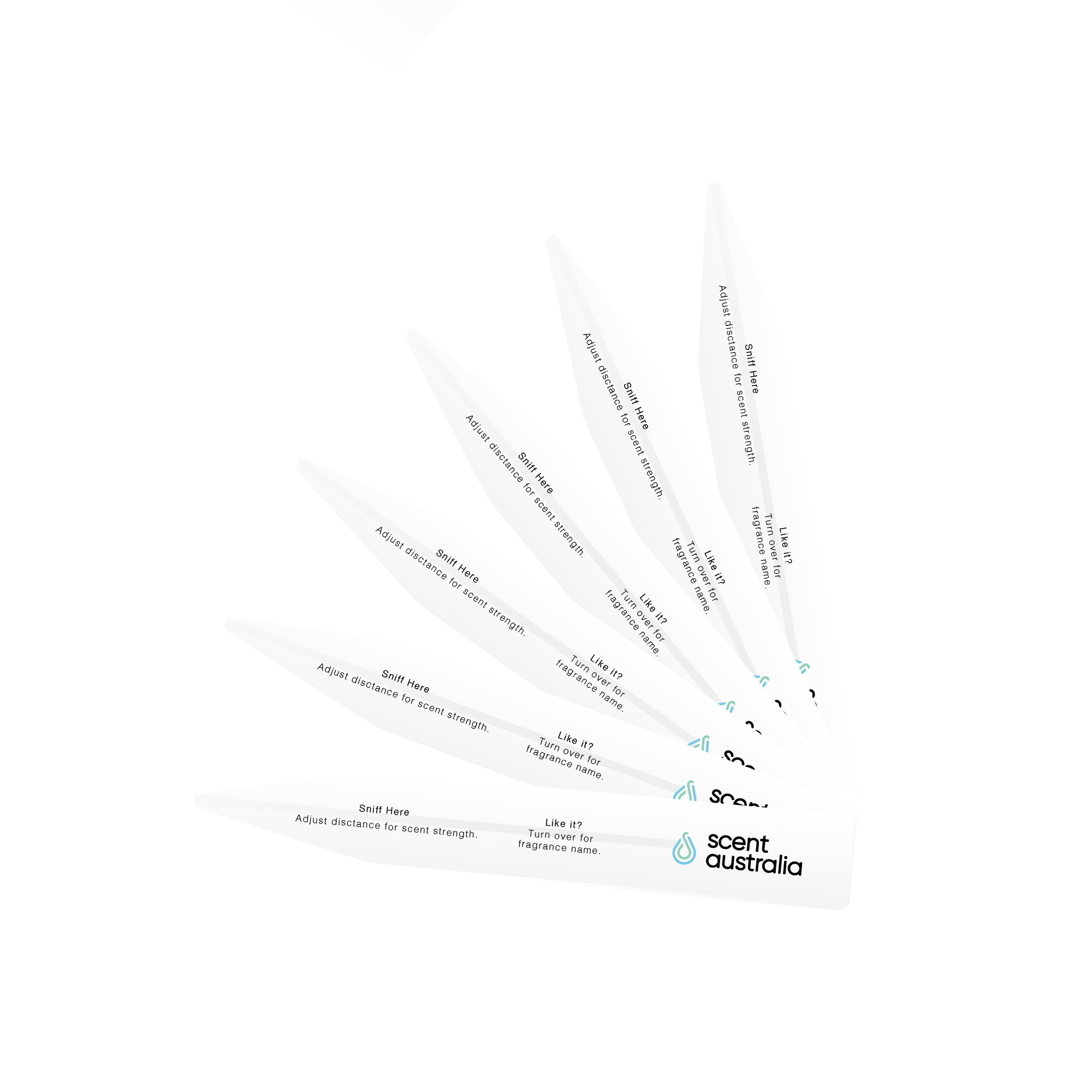 ---
The Product:
Samples of our most popular floral scents: Rose, Flower Bouquet, Orange Blossoms, Starlight Lily, and Beach Party.
Usage:
Floral scents conjure a kaleidoscope of images: spring and summer weddings, garden parties and spring blossoms, the warmth of summer gatherings, a single exquisite rose and a lush bouquet of rich, colorful blooms. Usually considered an ultra feminine fragrance, floral scents can do much more and in any space they will elicit positive memories, recall feelings of happiness and are known to enhance mood.

Background:
The ancient Egyptians, Greeks and Romans blended blooms with leaves, seeds, woods, and resins to create scented oils for use as both perfumes and in rituals. Today florals are still the most popular fragrant family whether focused on one flower such as magnificent roses in our luxurious Rose Scent, or on a sweet and sumptuous bouquet such as our Bouquet Scent.

Additional Paragraph:
"What was only green a week before has become a garland of the most vibrant blooms. They are colours to weave dreams from, as soft and gay as any silk. How they come from earth, sunshine and rain feels akin to magic, even though the science is well known. The older I become, the more I see the miracle they are, better than any picture or movie could be."

Angela Abraham, @daisydescriptionari, May 28, 2018.
Dried florals of red rose, pink rose, and white rose create a bouquet of luxury.
Top Notes of Tea and Bergamot induce Orchid, Jasmine, Rose and Freesia to create a floral foundation. Base notes of Patchouli, Musk and Vanilla generate an explosion of opulence and gentle sweetness.
Orange Blossoms 

(International)
Orange Blossoms heroes Orange Peel, Petitgrain and Rosewood aromatics. Finalised by Wood and Honey, earthy notes enter to unify.
A sheer floral fragrance, top notes are Japanese Pincushion Moss, a strong heart of Starlight Express Lilly, Violet, Arachnis Orchid and Jasmine
Beach Party 

(International)
Kiwi, lychee and green melon complement a floral heart, leading to a sensual background of sandalwood, musk and amber.