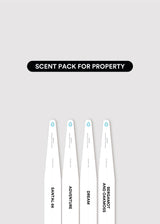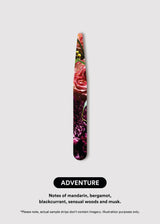 Property Bundle Sample Pack
---
The Product:
Fragrance we recommend for the property industry: Miami, Santal 66, Adventure, Dream, Bergamot & Oakmoss.
 Usage:
These best-sellers represent the finest from our broad range; from energising citrus, to the warmth and luxury of sensual woods, the elegant, aromatic accords of citrus and florals, and to the relaxing welcome of bergamot and oakmoss. 
Background: 
Scent is an often overlooked element of property decor, yet it has the power to drastically enhance the atmosphere. By diffusing fragrance into a property, you can create an environment that invites people in and encourages them to stay. The calming and relaxing effects of scent will help make your properties more appealing than ever to tenants and prospective buyers alike.
The Fragrances:
Miami
Comfortable, confident and energising, this scent begins with mouth-watering mandarin, fresh watery ozone and green cardamom notes supported by black pepper and musk. 
Santal 66
Luxurious, warm, and perfect for inducing a state of calm relaxation, this sophisticated fragrance features sandalwood, Virginia cedar, cardamom, violet, papyrus, leather, amber and iris.
Adventure
Bursts of Mandarin, Bergamot and blackcurrant dance with sweet florals on a comforting blanket of warm, sensual woods and musks.
Dream
Simple, elegant, aromatic accords of fresh citrus, bergamot, musk, tea, amber and jasmine are perfect for enhancing the pleasure of living in the moment.
Bergamot and Oakmoss
Fruity and floral, this welcoming and relaxing scent features pineapple, bergamot, black currant, apple, moroccan jasmine and rose supported by a rich base of musk, oak moss, ambergris and vanilla.