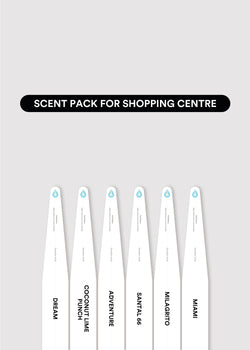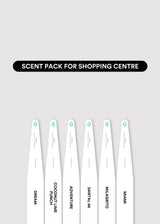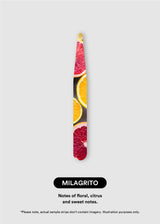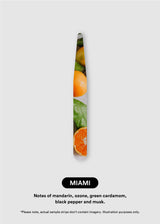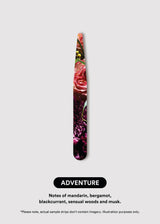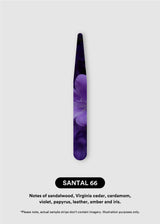 Shopping Centre Bundle Sample Pack
---
The Product:
Our curated bundle sample pack for shopping centres includes: Miami, Santal 66, Milagrito, Adventure, Coconut Lime Punch, Dream .
Usage:
These best-sellers represent the finest from our broad range; from energising citrus, to the elegance and luxury of sensual woods, sophisticated aromatic accords of citrus and florals, and the irresistible scent of creamy coconut and zesty lime. 
Background: 
Scent is an underutilised method of shopping centre marketing. You can enhance the customer experience whether just using front entrance scenting or diffusing different scents to match perfectly the different areas. Consumers will experience many positive feelings as a result of breathing in a pleasant aroma in your shopping mall, evaluate products and the experience as being of higher quality, and be more eager to buy and willing to pay more in a scented environment.
The Fragrances:
Miami
Comfortable, confident and energising, this scent begins with mouth-watering mandarin, fresh watery ozone and green cardamom notes supported by black pepper and musk. 
Santal 66
Incredibly chic, elegant, sexy and luxurious, this sophisticated fragrance features sandalwood, Virginia cedar, cardamom, violet, papyrus, leather, amber and iris.
Milagrito 
This premium fragrance combines floral, citrus and sweet notes, it is slightly feminine and injects a sensation of relaxation and elegance.
Adventure
Bursts of Mandarin, Bergamot and blackcurrant dance with sweet florals on a comforting blanket of warm, sensual woods and musks.
Coconut Lime Punch
Creamy and luxurious but clean and fruity at the same time. Summer never really dies with this sublime fragrance - zesty lime and creamy coconut make this scent irresistible.
Dream
Simple, elegant, aromatic accords of fresh citrus, bergamot, musk, tea, amber and jasmine are perfect for enhancing the pleasure of living in the moment.