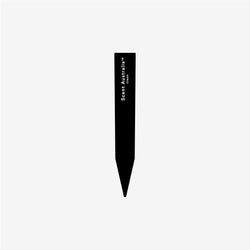 Signature Scent Creation (International)
---
By creating a signature scent of your brand you are creating a scent logo for your guests that will be instantaneously recognized and loved. 
Signature Scent Development Process:
Payment received 

Background work by Scent Australia

Fact Finding Session and Questionnaire to completed by client

Development by Scent Australia and Master Perfumer

Presentation of first round fine fragrances, generally within 1 month and further refinement if needed

Roll out of scent per client requirements
Once you have paid the development fee we begin work with our Master Perfumer. Scent Australia will create a maximum of 3 perfume submissions from the ground that will embody the essence of your brand. We will then present submissions directly for evaluation. We will also send you a Micro Diffuser free of charge to sample the scents. 
International Master Perfumer Biography: 
Scent Australia's Master Perfumer is world famous after having made scents for the likes of Ralph Lauren, Calvin Klein and Tom Ford. He has also created fragrances for many of our Australian clients ranging from the InterContinental Hotel Group, Country Road and Samsung.  
Scent Brand Extensions:
Once you have built your Signature Scent, Scent Australia can develop your creation into scented brand extensions, such as bespoke: premium candles, reed diffusers, room sprays and many more options.